Our Network Partners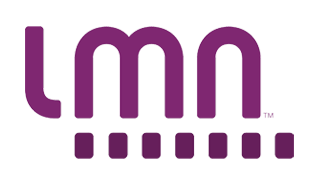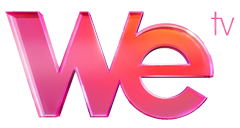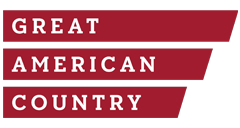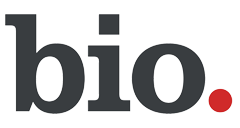 MEET OUR TEAM
We Craft Stories
At heart, we're a boutique television production company. Passionate, intimate, idiosyncratic.

Our stories have appeared on Discovery Channel, A&E/Biography, TLC, E!/Style, MTV, VH1, Oxygen, Food Network, Tru TV, HGTV, The Travel Channel, PBS KIDS Sprout, NBC.

Stage 3 is represented by the Kaplan Stahler Agency.
Jordan Schwartz
Partner
Jordan Schwartz is founder, president and CEO of Stage 3's parent company, Center City Film & Video (CCF&V). An award-winning journalist and producer, he graduated from Temple University's School of Communications before joining "The Trentonian" as reporter. He later became executive news producer for Philadelphia's then NBC affiliate KYW-TV, and president of Alcare Communications, Inc., a provider of news features for national TV syndication. At CCF&V Jordan oversees more than 100 fulltime employees and productions ranging from reality TV shows to high-end commercials, infomercials, Fortune 500 corporate videos, and the work of CCFV's digital agency, eCity Interactive. A life-long Philadelphian, Jordan is involved in many of the city's cultural and philanthropic institutions.
Steve Cipollone
Partner
Three-time Emmy-winning director Steve Cipollone oversees all Stage 3 productions, including "Farm Kings" (GAC), "Killer Profile" (LMN), "Marry Me in NYC" (WE), "Hollywood Hi-Tech" (DIY) "Curvy Girls" (NUVO) and "American Roadhouse" (Travel Channel).
Steve directed "Caddy for Life: The Bruce Edwards Story" (Golf Channel), "Peking Acrobats," "World Artistic Pool Championships" (Xfinity 3D Network), and three series for Comcast Originals: "Comedy Spotlight," "Stand Up Low Down" and "Studio C."
His documentaries include "Chasing the Dream," "Choose or Lose" (MTV), "James McBride Riffin & Ponitficatin'" (Comcast), "Homeward Bound: John Mellencamp" (A&E/Bio) and a behind-the-scenes feature about the TNT original movie Passing Glory.
Steve has directed children's shows for Sprout, and oversaw production on much of Comcast's earliest On Demand content, including "Dating On Demand." Earlier, Steve shot, edited and directed hundreds of commercials and corporate productions for Comcast, Blue Cross/Blue Shield, Genuardi's, Glaxo/SmithKline, X Games and Strawbridge & Clothier.
Kelly Ryan
Partner
Kelly is executive producer for all Stage 3 original programming, including "Farm Kings" (GAC), "Killer Profile" (LMN), "Marry Me in NYC" (WE), "Hollywood Hi-Tech" (DIY), and "Curvy Girls" (NUVO). Kelly and partners Jordan Schwartz and Steve Cipollone created S3 to produce its Emmy-winning flagship series, "Seeking Solutions with Suzanne," now in its 16th season.
Earlier Kelly worked at Evening Magazine, then cofounded Banyan Productions. Banyan's first project, a Miss America pre-show, was picked up by NBC in 190 markets. She later specialized in medical documentaries and created the award-winning series "Baby Safe" with Children's Hospital of Philadelphia. Kelly also developed and produced the original series "Home Matters" (Discovery Channel), "Furniture to Go" (TLC) and "Men in Toolbelts" (TLC).
Anthony Uro
VP, Programming
Along with the Stage 3 partners, Anthony is responsible for crafting the look and feel of Stage 3's programming slate. He works hand in hand with the development team to come up with show ideas and when those ideas are sold it's his job to turn them into ratings generating shows. Anthony recently oversaw and helped develop a new series for LMN featuring spiritual medium Rebecca Rosen called "The Last Goodbye." Prior to that, Anthony show ran four seasons of GAC's highest rated series, Farm Kings. He developed the Travel Channel's dive-bar makeover show, American Roadhouse,and co-produced Killer Profile for LMN. Anthony co-wrote Caddy for Life: The Bruce Edwards Story for The Golf Channel. He also developed, wrote and produced documentaries for A&E/Bio, including Homeward Bound: John Mellencamp, a two-hour Rodney Dangerfield biopic, and making-of documentaries for the films Saturday Night Fever, The Silence of the Lambs and Dances with Wolves. He also developed and produced Stage 3's first TV series, Guess Who Lived Here? Before joining Stage 3, Anthony produced series and specials for such networks as NBC, Discovery, TLC, Food Network, Travel Channel and HGTV.
Our House
4K HD Camera Packages
1080p HD Camera Packages
Full VR Production including Live and 3D GFX Integration
1 x 20′ x 40′ Studio with Hard CYC
Chroma Key (Blue/Green Screen) Studio or Remote Capability
Lighting & Grip Packages (KinoFlow, Arri, Mole-Richardson)
Dressing Room/Green Room/Make-up Areas
16 Avid Edit Suites
2 Pro Tools Audio Suites
11 graphics stations for design, animation and compositing (Cinema 4D, Maya, and full Adobe Suite including After Effects)